Another month down, 10 more to go. I can't believe how quickly February went by! I'm not complaining because I hate the Western Pennsylvania winter! Now, hopefully, we can move on to warmer things.
I really enjoyed my February spreads in my bullet journal this year because they were PINK! Pink isn't my all time favorite color, but it is definitely in the top five. I really loved getting to use hearts and different variations of the color pink. It was really fun and turned out to be a fun spread in general.
Taking a Closer Look
Cover Page
First, I want to say that I don't often do a cover page. A lot of times I just don't have room or don't want to be bothered. I consider myself to be a minimalist and my cover pages are either too over the top or fall short. However, my attempt at a cover page for February hit the mark in my book. I love the simplicity and the colors.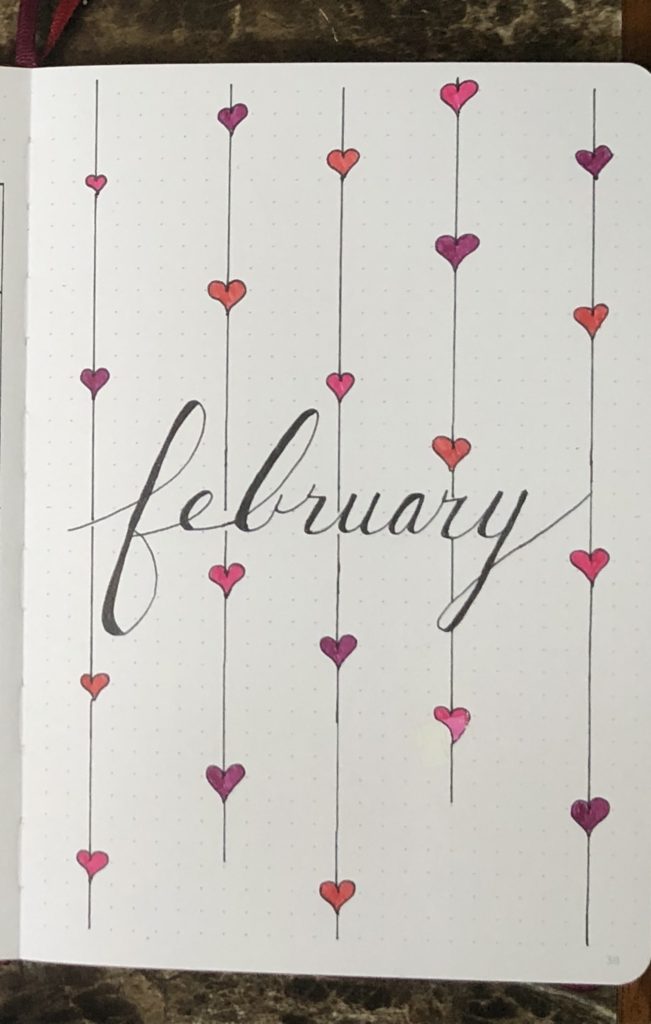 Monthly Spread
Fabruary's monthly spread is also one of my favorite pages this month. I basically followed the same formula as January. I used the monthly calendar stencil and the social media stencil's from Oops a Daisy UK. They seriously make life so much easier.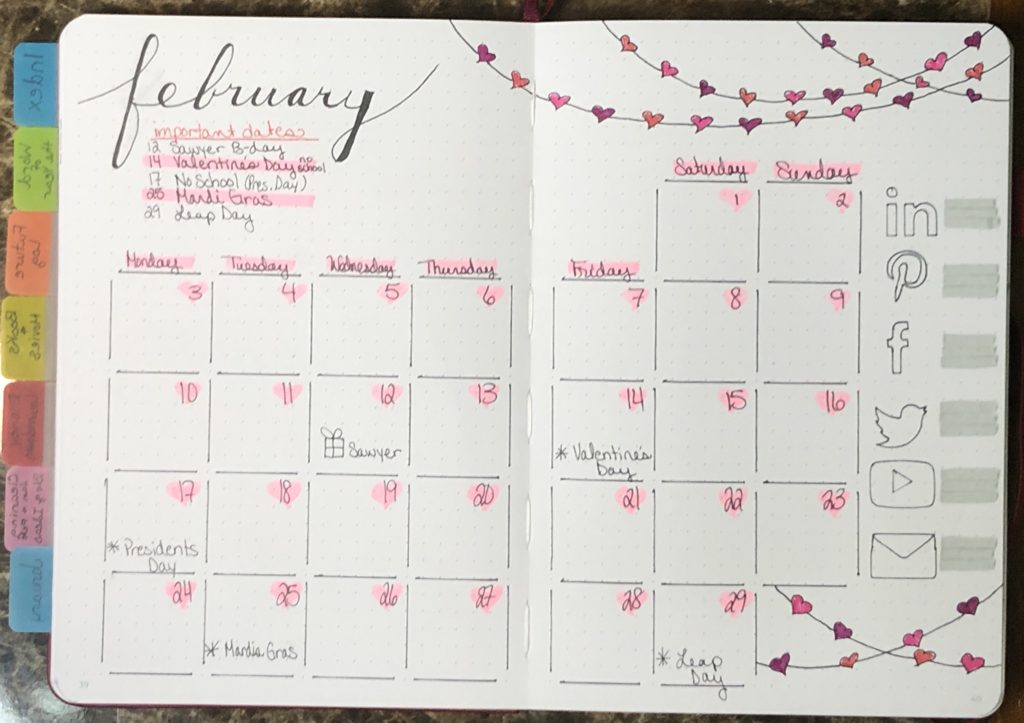 Monthly Goals
I am seriously obsessed with this monthly goals layout. This was an idea from Oops a Daisy UK and I just LOVE it! The coloring sheet is from Snail Scribbles which was also purchased at Oops a Daisy UK. I love starting with a colorless sheet and over the course of the month (about once a week) coloring in the pieces according to my accomplishments that month. It's extremely satisfying.
Monthly Review
Lastly, I want to share with you my monthly review page. The monthly review is something I started a while ago to help keep track of memories from that past month. It helps redirect my focus to the good things that happened.
I hope you enjoyed my February 2020 Bullet Journal Flip Through. I hope it gave you some inspiration for your own bullet journal! I'd love to hear your feedback – leave a comment or a question below!