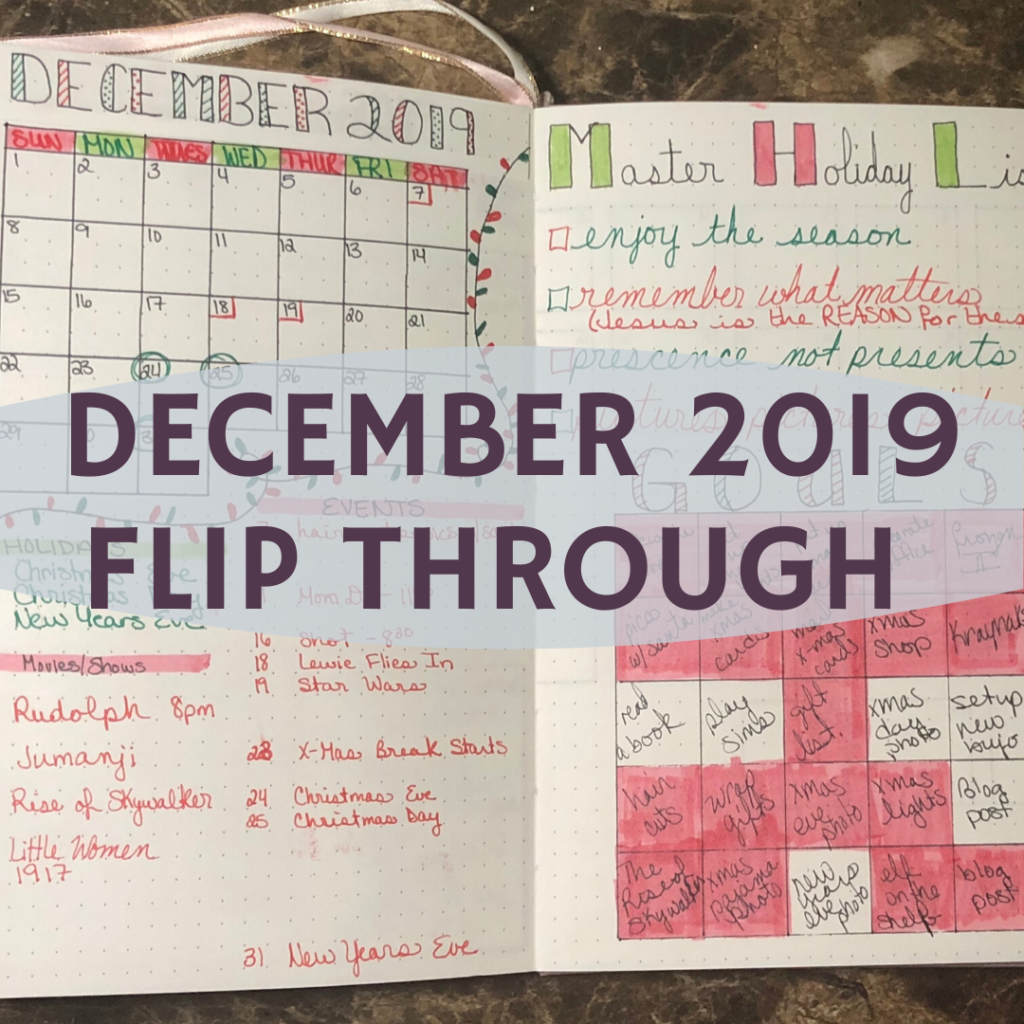 I just realized I forgot to post my flip through for December. Better late than never I guess. I did a lengthy post about how I set up my Christmas planning pages in December, which you can read by clicking here.
December Favorite Pages
One thing I love about my December bujo pages is the theme. I love using red and green and being extra festive. One of my favorite pages is my monthly page.
The red and green Christmas lights are my absolute favorite. They are so whimsical and bring me joy.
My next favorite spread is the Elf on the Shelf. As you can see I didn't exactly finish it. I always have the best intentions but things just get away from me. I love the "north pole" on the left side and am super proud to say I free-handed it!
Weekly Layout
In addition to my favorite pages, I also found a new favorite weekly layout. In November I had gone with a dutch door layout (check out my November flip through here.) I found that, while it looks pretty cool, it doesn't work for me. Number 1, its a lot of work to set up and number 2, it's too much space for me. I don't keep a daily log so most of the space is essentially empty.
I found some inspiration in one of the many facebook groups I'm a member of and came up with this weekly spread.
As you can see, there is just enough room for everything I keep track of. I started tracking my social media stats in December as well. I find it to be fun and frustrating sometimes. In addition, I like how everything looks clean and organized. I consider myself more of a minimalist when it comes to my bullet journal, so the simpler, the better.
Flip Through Video
Finally, if you'd like to see the entire December flip through, watch the video below. If you like what you see, you can also view other flip through videos on my YouTube channel. Be sure to subscribe so you don't miss out on a cool spread.