It's that time of the year again! The time when you sit and ponder for hours about what to get that special person for Christmas and then wait until the very last minute to actually purchase something. Welcome to my Holiday gift guide 2020! The place where you don't have to wonder around aimlessly until the store closes! You're welcome.
We're going to keep this pretty basic and focus on three areas, gifts for her, gifts for him, and gifts for the littles. I've actually asked Josh, my husband, to contribute to the "gifts for him" section, so you know who to thank when your husband loves his gift! Let's get started.
This blog post contains affiliate links to products. All of the products I share have either been items I have purchased myself and love, or items that come highly recommended and I would purchase in the future.
Holiday Gift Guide 2020 – Gifts for Her
Admittedly, this is a weird way to start off, but let me tell you, she will LOVE YOU for this one. I've had this thing for about 6 months now and I cannot say enough good things about it. I used to basically just skip drying my hair because it took forever and was too strenuous, now I look forward to it. Not only does this dryer blow dry your hair, but it also styles it! TWO FOR ONE! Your hair looks amazing at the end AND it takes a fraction of the time. I used to spend 20 plus minutes drying/styling my hair previously, now it takes me five and a half minutes! I'm not exaggerating, I timed it and it was 5 minutes and 36 seconds! GAME CHANGER!
I wanted to follow up the Hot Tools One Step Dryer with some products. So I have basically tried so many shampoos/conditioners/styling products that I've lost count. From drug store brands to multi-level-marketing companies to salon products, I've tried them. Nothing has worked as well as Olaplex. I have a weird combination of hair. It's medium thickness, slightly wavy, oily scalp and damaged ends from my monthly "cover my 75% grey" at home dye jobs. My hair has never felt so soft and so healthy looking as when I use Olaplex. Another game changer your woman will appreciate. See the image above for results.
So this is on my Christmas list this year as well! I have heard so many great things about this devotional that I cannot wait to dive in myself! According to Amazon, each of the devotionals is based on an attraction at Disney World. It starts with some facts and trivia about that attraction and then transitions to a thought or lesson based on that attraction. This is going to be perfect for the Disney nerd in your life.
Obviously being a journal junkie, I had to put a journal on the list. I am a huge, huge fan of Archer and Olive. I believe they are really good quality notebooks for a reasonable price. The pages are thick and the binding is sturdy. They offer so many varieties of notebooks that you don't have to be a Bujo-er to enjoy them. They also offer pens, markers, notepads, subscription boxes, and journal accessories! On top of all the cool stuff they have, you'll get 15% off of your order by using the link above.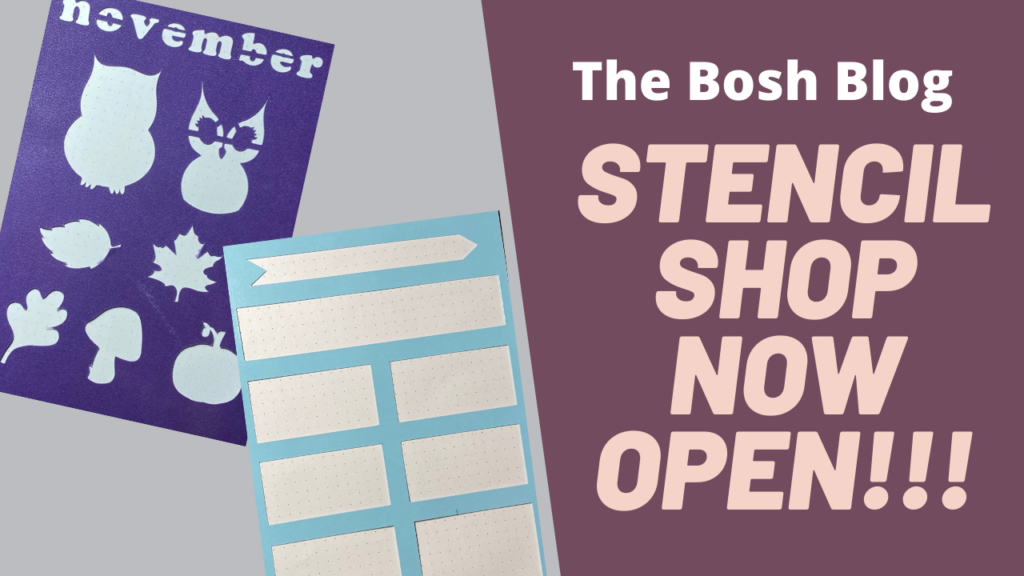 I guess there is no better time than now to announce that I'm opening my own shop on the blog! The shop page itself has been active for about a month but I've been working on some products to fill it with! I'm so excited to share my stencil designs with you all! I am still working on designs and updating the shop all the time so stay tuned!
Holiday Gift Guide 2020 – Gifts for Him
When it comes to making purchases, I want something that is going to last, and something that I will use over and over again. I am also quite an audio/videophile, so quality is very important to me. These headphones are wireless and the sound is actually pretty impressive at a price point of less than $20. Most earbuds don't fit in my ears correctly, so I appreciate that these also wrap around your ears and stay in place pretty well. I would definitely buy these again, and I use them when I go for a run, workout, or just working around the house.
I'm a huge Star Wars fan, but The Mandalorian is a hit show on Disney+ that has something for almost everyone. To go along with a great show, Disney has put out some great merchandise. One of my favorite items is a life-size Baby Yoda that was purchased at Disney World, but can be bought at Wal-Mart and other retail stores as well. It looks like the real thing! I would also recommend Funko POPs and Black Series figures, which make great decorations for man caves and media rooms.
Tenet is one of the only blockbuster movies that was released this year and I absolutely loved it. It's definitely a "thinking-man's" movie, but Christopher Nolan once again brings the epic scale and big action. If you have a 4K TV and surround sound, this is going to be a must own! A lot of this film was also shot with IMAX cameras, which will look great on a bigger TV. This movie will be released on December 15, and it's definitely on my list!
This is something I've wanted for a long time, but even more now that I've gotten back into running. I like to track my runs on running apps, but it's a pain to carry your phone with you when you're running. I would love to have an Apple Watch for this reason, and many more reasons as well. You will probably want at least a Series 5 because of the features, but if you're on a budget, they are selling a Series 3 for $119. It will also be important to link the watch to your cell phone provider so you aren't limited to Wi-Fi.
This is the ultimate Christmas gift for a guy, but you may be hard pressed to find one this holiday season. If you are lucky enough to grab one, go for it! I have always been a PlayStation guy because of the controller, games, and processing power of the system. The new controller for this console takes leaps forward, providing haptic feedback and adaptive triggers, which are features that gamers will love. I would also highly recommend pairing this gift with "Marvel's Spider-Man: Miles Morales", because the game looks absolutely phenomenal in 4K. The PS5 is also backwards compatible with PS4 games, so your guy will still be able to play all the games he already owns.
Holiday Gift Guide 2020 – Gifts for the Littles
I got this camera for Sydney for her 4th birthday this past October and was blown away. First of all, this thing has almost a 5 star review on Amazon with almost 300 reviews. Not only does it take pictures, but it also takes video, it has filters, it will take a delayed picture, and it also comes with a 32GB SD Card and this thing is under $30. It's basically kid proof! OH! Did I mention it has SELFIE MODE! WHAT! I think it is literally one of the coolest things I have gotten for Sydney yet!
So this seems like a super simple thing, but this game has provided us with hours of fun. The concept is simple, you roll the dice, use your fishing hook to pull fish out of the sharks mouth, and hope he doesn't jump up and bite you in the process. Sydney absolutely loves this game and it's really quick and fun for the rest of the family as well!
Guys, there is something to be said about Play Doh. Some of us hate it, and some of us love it. Regardless, this dentist themed Play Doh set is a favorite in our house. I don't know what it is, but Syndey LOVES IT. She brings it out at least once a week and asks me to make teeth for her and then she drills the hell out of them. I take it back, it has to be the drill she loves. It's a good time and relatively contained as far as play doh goes.
I couldn't have a gift list without something educational in it. Right now, I have been trying everything to get Sydney to work on her numbers and letters. Then I found this thing and it was a game changer. She can take it wherever we are going and can just play around and learn while she is playing. The funniest thing was when she realized the pencil attached was actually Mr. Pencil the toy will sometimes reference. It really is a fun and educational toy, prefect for those pre-pre-k littles.
So we have both an iPad and the Kindle fire for Sydney, and while I do love the iPad, I am also a huge fan of the Kindle. The thing that is so awesome about it is that it works without the internet! While you're home, you can download all of the apps and games you want and then she can play them in the car while we're traveling! It literally saved our minds on our road trip to Florida this past September. I highly recommend FreeTime as well because it keeps the Kindle kid safe so you don't have to hover as much!
Start Shopping
Christmas is less than a month away! I hope this helped you narrow down your search for the perfect gift! Don't wait until the last minute this year! There are some really great deals out there! Happy Holidays!