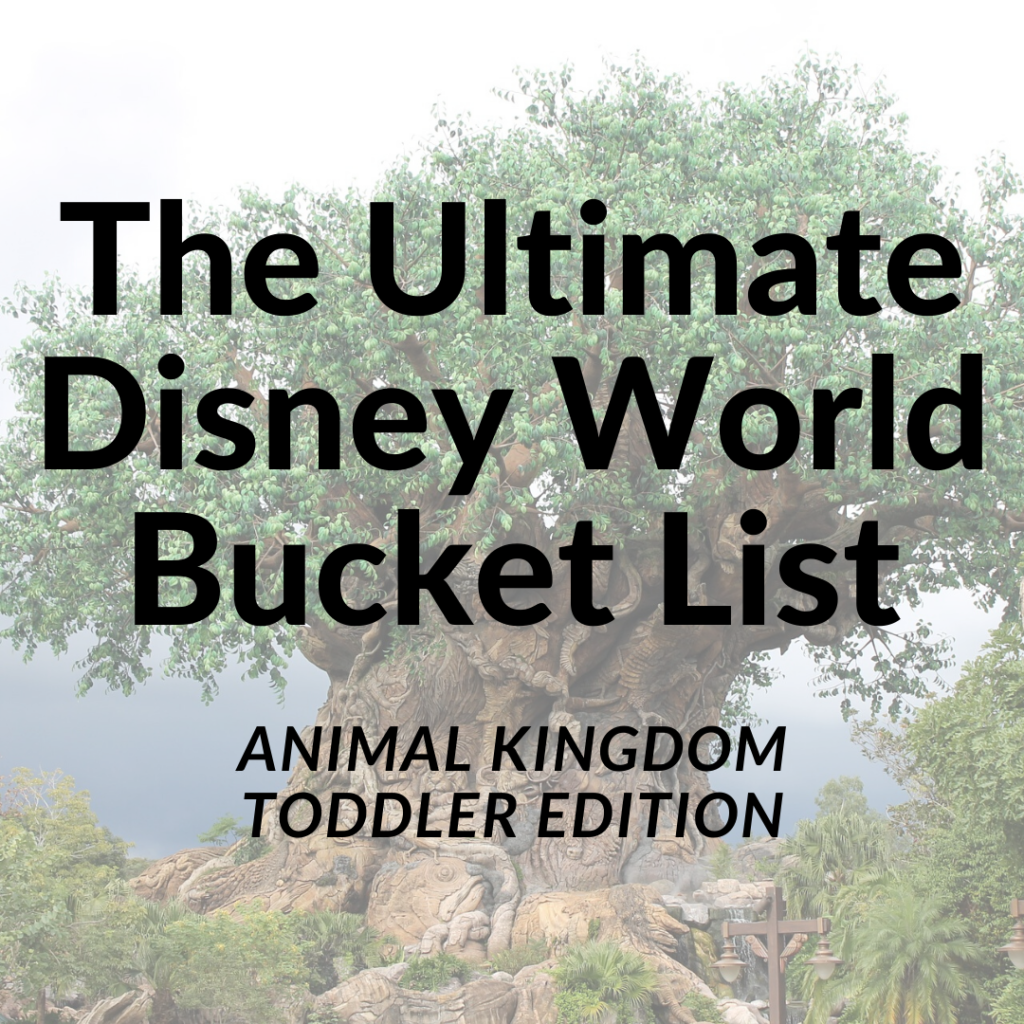 We're back at it with another Ultimate Disney World Bucket List. This time we are looking at attractions and entertainment offerings at Disney's Animal Kingdom sure to make your toddlers experience magical. The Animal Kingdom has come a long way since it first opened and many things have changed since the last time we visited so some of these are on our bucket list too!
Attractions
Kilimanjaro Safaris — This is probably number one on every Animal Kingdom bucket list. Kilimanjaro Safaris has come such a long way from when the park first opened. While it was super fun back then, it is even better now. There is just something super special about the open air vehicles and the animals seemingly roaming the area. Definitely a MUST SEE for everyone!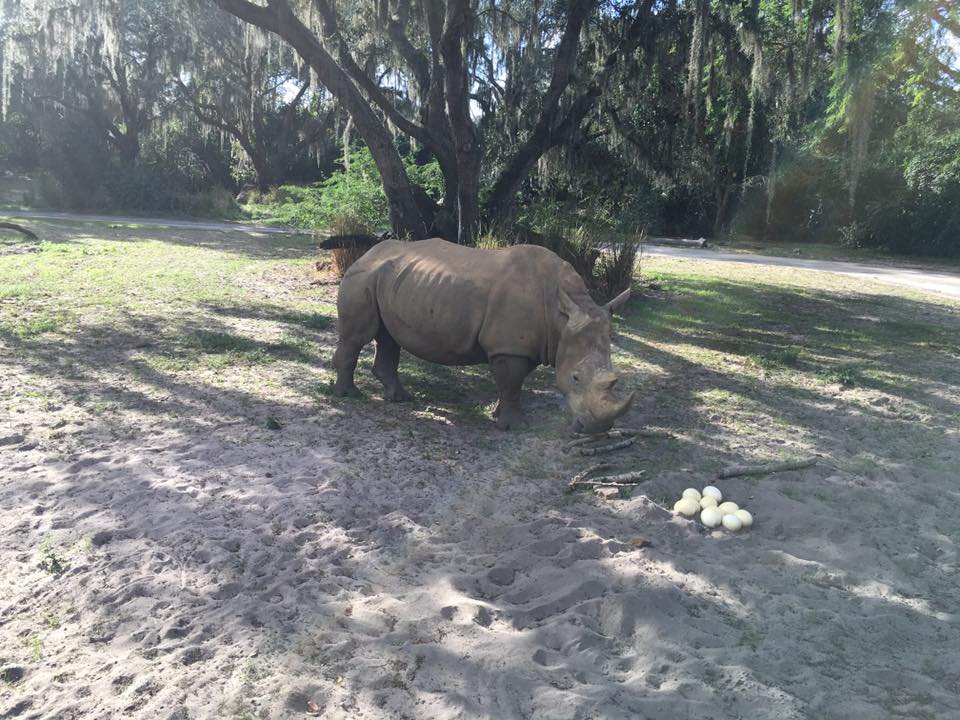 Wildlife Express Train — What child doesn't like a train ride. The fascinating thing about this train, is that you aren't seated in the normal way on a train. The seats are all sideways so you can view what you are passing without turning your head. It's almost like you're on a behind the scene's tour in a moving theater.
Tricera Top Spin — This is one of those classic rides, like Dumbo's Flying Elephants, only you're flying in Triceratops!
The Boneyard — Is it just me or is this place every child's dream? Ever since I had seen Jurassic Park, I have wanted to dig up dinosaur bones, and this area gives you that opportunity. There are fossils buried in the sand and it's your job to uncover them. As a child, I always felt like my parents never let me spend enough time in this area! Now, as an adult, I'm hoping Sydney will want to play here so I can fulfill my childhood dreams!
Na'vi River Journey — This is not only on the toddler bucket list, but also on mine. We have not visited Disney since Avatar opened, so I am super excited to experience this. I also think it's an excellent adventure for a toddler because of the nature of the ride and the visuals. All toddlers love looking at Christmas lights (not that this is anything like that) but the glowing bioluminescent rainforest in this dark boat ride should be perfect to entertain any toddler.
Maharajah Jungle Trek — The Maharajah Jungle Trek is a walk-through where you can encounter animals from Asia like Tigers, Gibbons, Komodo dragons, and many more. This is probably one of my favorite things to do that isn't a ride. I remember sitting in front of the tiger exhibit for like an hour as a child.
Rafiki's Planet Watch — At Rafiki's Planet Watch, you can get a behind the scenes look at how the veterinarians care for the animals at the park and visit the petting zoo! I'm interested to see Rafiki's Planet Watch now versus when I was a child. The only thing I can remember from visiting was a robotic trash can that a cast member was controlling. I thought it was the coolest thing.
Entertainment
Rivers of Light — This is another experience that I haven't experienced yet. I have read mixed reviews on this nighttime spectacular set in the waterway at Animal Kingdom, but as you know I am ALL for a nighttime show at Disney, even if it's not the best.
Finding Nemo – The Musical — I don't know about your toddler, but mine loves Finding Nemo and Finding Dory. Every time we go to the aquarium we always find Nemo and Dory. The run time on this is 40 minutes, depending on your child's attention span, Finding Nemo- The Musical, could be a good way to cool off in the hot Florida climate.
Donald's Dino-Bash — This is another experience I think would be super fun for toddlers. It's a dino-themed party featuring Donald, Daisy, and their pals in dino-inspired costumes! I'm excited to check this out myself!
I would love to hear your feedback! Have you checked out any of these attractions or experiences before? Let me know in the comments below what your favorite things to do with your toddler are at Disney's Animal Kingdom!