The countdown is on. We are officially 6 months away from Sydney's first trip to Disney World! Of course, I have been in overdrive planning and researching all the things! Finally, I have come up with the ultimate Disney World bucket list for a toddler. These are the MUST SEE/DO things for your fantastic 3-year-old.
This list is based off of my own 3-year-old's preferences. When we visit Disney World in September, she will be one month shy of 4. Right now (6 months away) she is 36 inches, so I kept that in mind as well (I'm hoping for a growth spurt!). I am also focusing just on the Magic Kingdom and will explore the other parks in future posts. These lists will be divided into 2 areas, attractions and entertainment. Let's dive in…
Attractions
The Barnstormer — The Barnstormer has been at the top of my list of things for Sydney to experience since we started planning this trip. It's mild for adults, terrifying for toddlers. I don't know if this is a good thing or a bad thing but seriously, how cool would it be to say your first roller coaster ride was at Disney world? 35 inches is the height requirement for The Barnstormer which makes this ride perfect for your toddler.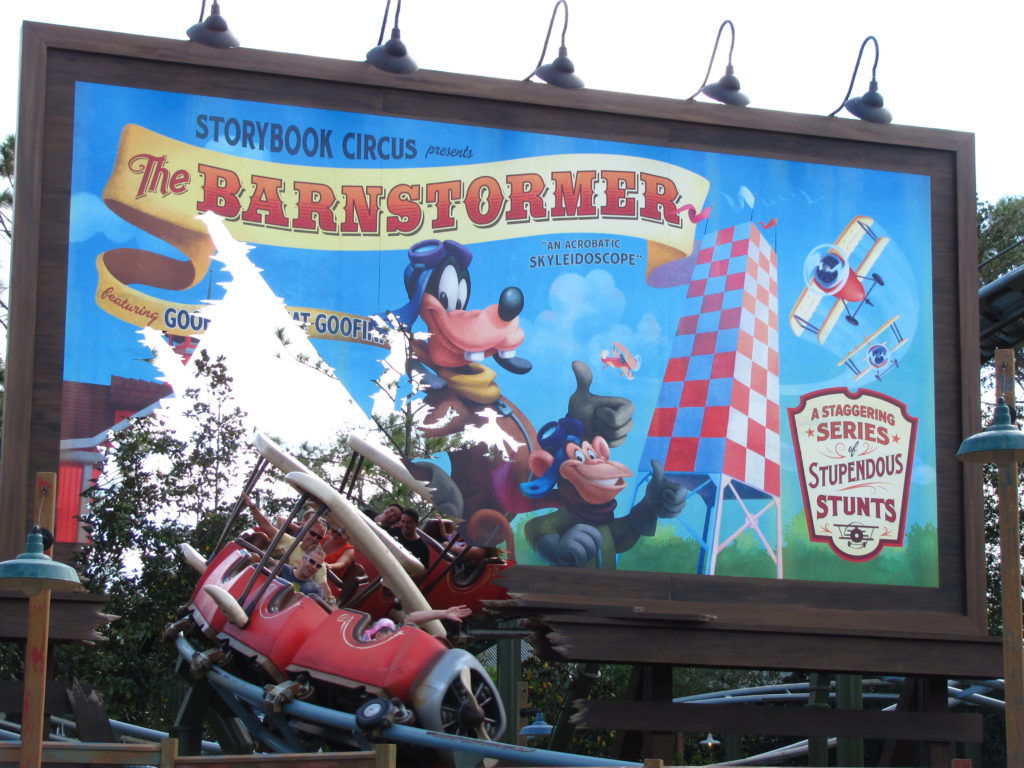 Buzz Lightyear's Space Ranger Spin — I don't know about your toddler but Sydney has been walking around with her toy woody for months! She loves the Toy Story movies and what's better than living the movie? It's a game and a ride all in one!
Dumbo the Flying Elephant — this is definitely a toddler staple… there are also different variations of this ride throughout the park (Astro Orbiter and The Magic Carpets of Aladdin)
Mad Tea Party — I have so many fond memories of this ride as a kid. What kid doesn't love spinning around as fast as you can? Parent's pack the Dramamine.
Visit Minnie and Mickey's House – As an adult, I still love visiting Mickey and Minnie's houses. Sydney has asked me so many times where Minnie and Mickey live and I can't wait to actually show her. These houses have changed so much since I was a child but the way Disney has themed them is seriously magical (like everything thing else!)
Entertainment
Parades — as an adult I usually skip the parades and take advantage of the smaller food queues during parade times. As a child I used to adore the parades! The dancing and the characters! They used to have audience participation when I was a child which was super cool!
Meet Mickey Mouse — there's not much to say about this one… what toddler doesn't want to meet Mickey, the one and only?
Character Meet-and-Greets — Minnie and Goofy are two of Sydney's favorite characters. At Pete's Silly Sideshow you can meet them in their awesome circus costumes. It's such a fun and unique experience.
Nighttime Fireworks Show — the absolute best way to end a night at the magic kingdom. The castle is beautifully lit up and the fireworks coordinate with the music… I never miss a nighttime spectacular at Disney
Mickey's Not So Scary Halloween Party — I wanted to add a special event on the list and this one is perfect for your toddler. The Mickey's not so scary Halloween party is offered from the end of August to the beginning of November. Trick or treating in the magic kingdom sounds like a dream and you can even meet MOANA!!!! Talk about a toddler bucket list item!
I'm looking forward to our trip to Disney in September! I cannot wait to share these experiences with Sydney. I'd love to hear your feedback- leave me a comment with your favorite toddler friendly attractions and entertainment.