Over the years, my weekly spread in my bullet journal has evolved immensely. I have tried many different layouts and have finally found one that I love! The basic principal of a bullet journal is a list, and that's exactly how I've set this weekly spread up. Finally, I've found the right balance!
The Evolution of my Weekly Layout
I've taken some of pictures of my past weekly Bullet Journal layouts to show you how my weekly spread has evolved. Some of them are super simple and others are way too involved. I also went back and forth a lot as you will be able to see in the pictures below.
Weekly Spread "Must Haves"
After so many weekly spreads, I have finally settled on what works for me and what doesn't. Here is a breakdown of my current weekly layout.
Calendar
I like to have this small area for a monthly calendar and a weekly calendar so I can put events in each day. I also like to see where I am in the month, how many more weeks until the next month, etc. This just keeps it clean and simple.
Task List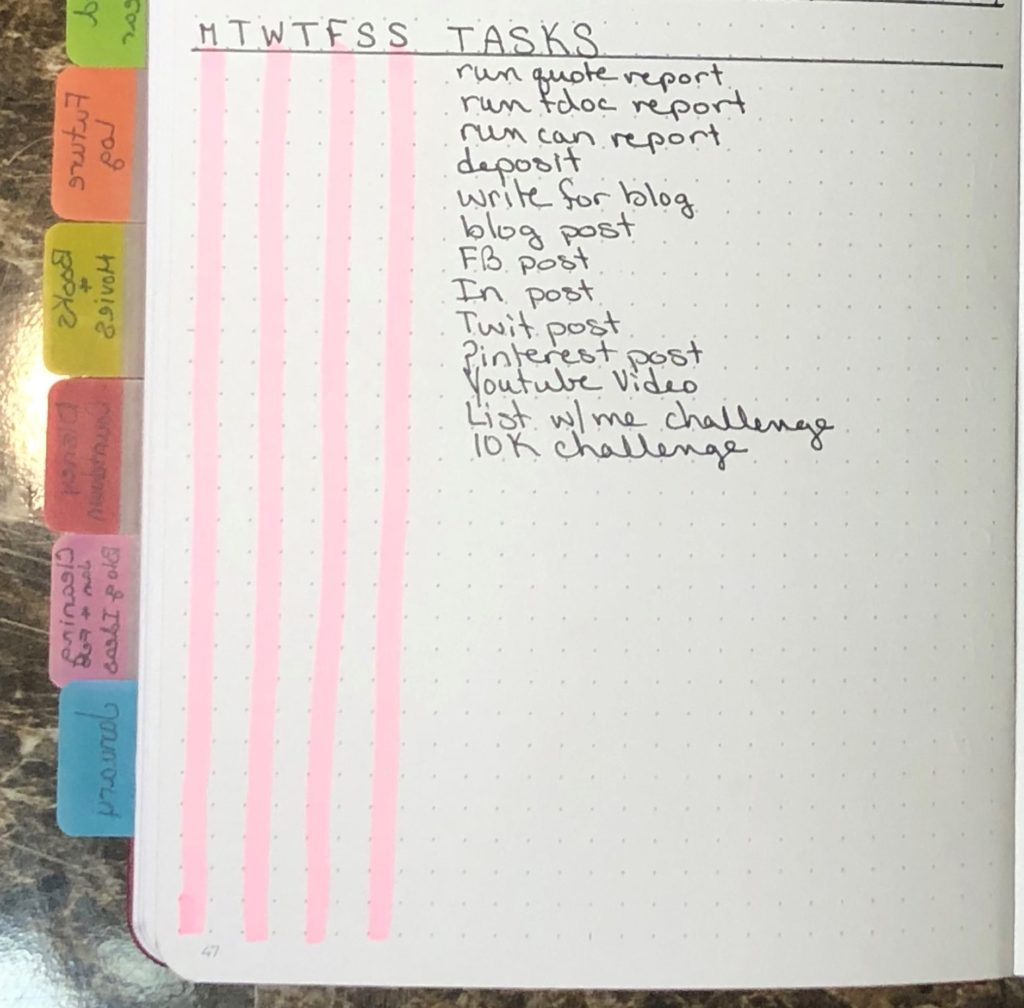 I was so intrigued when I first came across this running to do list. This version of a task list is probably the closest technique I have used to traditional bullet journaling and I love it. It so simple to use and very clean.
Habit Tacker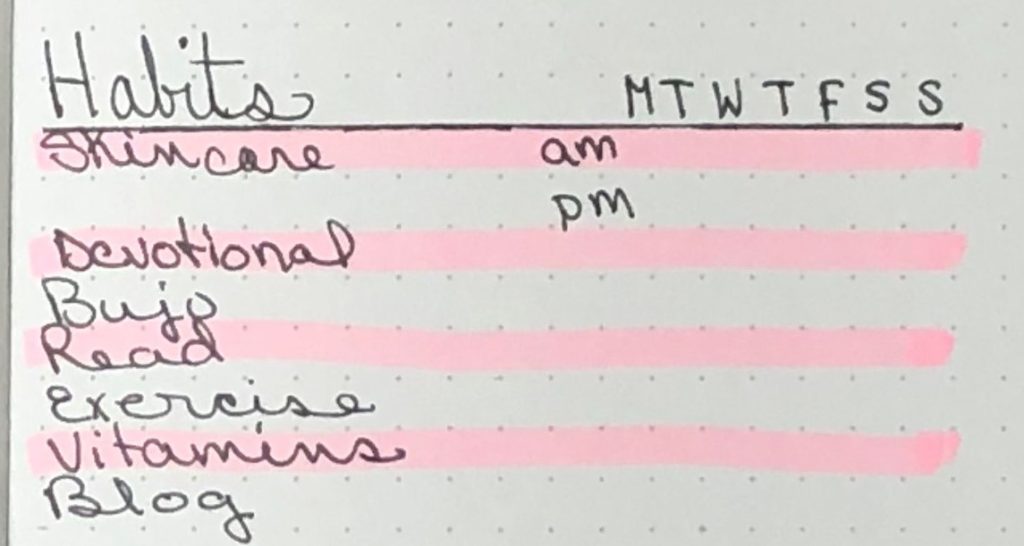 I have experimented a lot with habit trackers. I've done them as a monthly spread, I've done them with pictures (as seen in April of 2019), and weekly. Weekly is definitely my favorite way to do a habit tracker. This layout is also extremely quick and simple which I love as well.
Meal Planner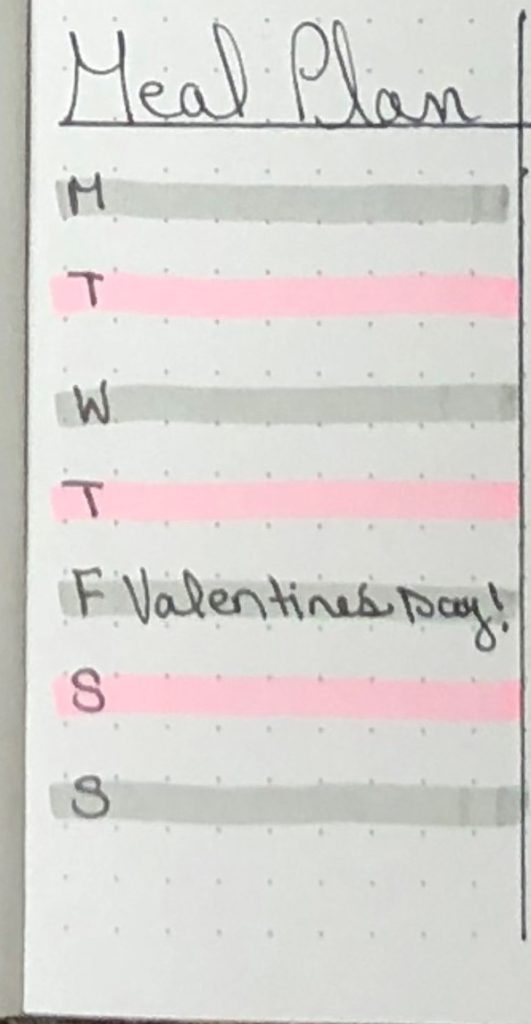 Obviously I am a planner. Every week I try to make a meal plan and then order my groceries from Walmart (Walmart grocery pickup is such a time-saver!). The Meal Planner also helps alleviate the anxiety of what's for dinner. If I plan it out all at once the week goes much smoother.
Social Media Tracker
Finally, my social media tracker. This is a newer addition to my weekly spread. Sometimes this tracker causes some anxiety, sometimes is causes joy. I'm striving to grow so this tacker keeps me accountable and reminds me to focus.
Plan with Me: My Go-To Weekly Spread
Below you will find a YouTube video of me setting up my weekly spread. It takes about 15 minutes total, so I sped it up.
I hope this post gave your some inspiration for your next weekly bullet journal spread! Share your ideas or feedback down below in the comments!